Cut and run with the new FlashShield+.
Install four new layers of safety with just one cut.
Homes are evolving, and so are the gas delivery requirements of today's homeowners. Make sure your business keeps evolving, too, by installing FlashShield+ CSST. It features all of the electrical and lightning safety you demand, plus a number of new innovations that make it easier to assemble and install.

Resists household fault current and lightning.
The only CSST proven to resist electrical system fault current, as well as lightning strikes.

New layers cut like a single jacket.
New layers are bonded together with engineered adhesives, so they cut like a single jacket without the need for a special tool.

Still the most lightning resistant.
Meets ICC-ES PMG LC1027 standard lightning strike protection.
Watch the video + enter for a chance to win a Weber Outdoor Kitchen Grill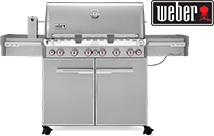 FlashShield+ Certified CSST Contractor Sweepstakes